5 ACRE COLORADO RANCH! ROAD FRONTAGE! NEAR POWER! CASH SALE!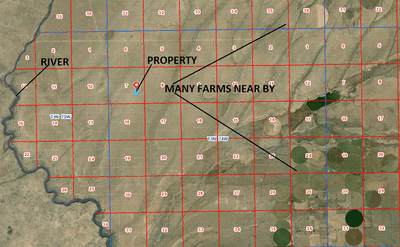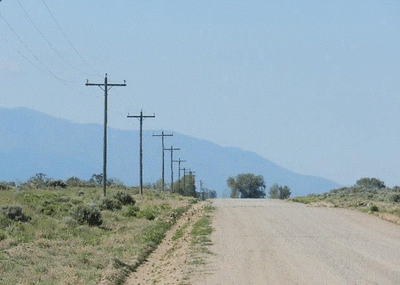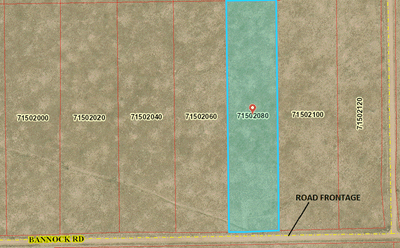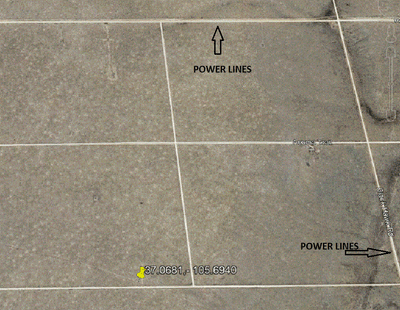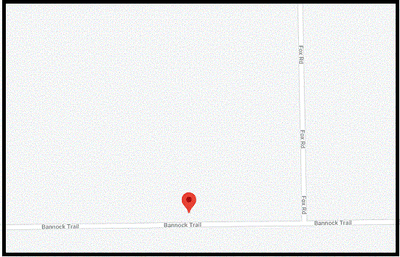 Category Real Estate Land
Current price $3,600.00
Listing type Chinese
Location Suwanee, Georgia 300** US
Quantity sold 0
Quantity available 1
Bids 0
Seller closedeal118 (112)
Seller rating 100% positive feedback
State//Province Colorado
Property Address Rural Property
State/Province Colorado
Seller State Of Residence Georgia
Zip/Postal Code 81152
Zoning Allows Residential
City San Luis
Acreage 5
Type Homesite, Lot
_RARE PROPERTY! _
_5 ACRE LAND WITH ROAD FRONTAGE!_
_
_
_POWER IS CLOSE BY! THIS IS A HUGE PLUS!_
_BUY A QUALITY PROPERTY WITH HIGH VALUE AMENITY OF POWER NEAR BY!_
_MOST PROPERTIES IN THE AREA DO NOT HAVE POWER FOR MILES AND ALMOST NONE ON EBAY AT THIS PRICE HAVE POWER THIS CLOSE!_
_CLOSE TO TOWN!_
_MANY FARMS IN THE AREA!_
_GREAT BUY OF 5 ACRES AT SUCH A LOW PRICE!_
_DON'T MISS __THIS OPPORTUNITY!_
PAYMENT TERMS
PAYMENT DUE WITHIN 72 HOURS OF END OF AUCTION.
THERE IS AN ADDITIONAL $399 DOCUMENTATION FEES.
IMPORTANT REQUIREMENT
IF YOU HAVE LESS THAN 10 FEED BACKS PLEASE EMAIL US PRIOR TO BIDDING.
PLEASE ASK ALL QUESTIONS BEFORE BIDDING.
TAXES
TAXES ARE PAID CURRENT. TAXES ARE LESS THAN $75 PER YEAR.
ACCESS
This parcel has road frontage. The parcel has frontage on Bannock Rd.
There is legal access.
POWER NEAR BY
Power is available on two roads close to the parcel. See the map below. The yellow pin is where the property is.
The parallel road (County Rd G) and the perpendicular road (Blackhawk Rd) has power lines.
NEAR TOWN
It is located only about 20 miles off San Luis and about 45 miles off Alamosa, CO. Convenience stores, supermarkets, hospitals, schools, restaurants and motels are available near town.
DESCRIPTION
The parcel legal description: R.G.R. UNIT 2 BLK 0 LOT 98
Parcel #71502080 Costilla County, CO
MANY FARMS IN THE SURROUNDINGS
A PICTURE OF A FARM(THIS IS NOT THE PARCEL)
APPROXIMATE GPS COORDINATES
37.0681,- 105.6940
STUNNING VIEWS IN THE SAN LUIS AREA
Majestic mountain views in the area(NOT THE PARCEL).
The National Geographic Society featured the area in its book Earth's Last Great Places, calling it irreplaceable.
LOTS OF WILD LIFE AND MUSTANGS IN THE AREA
There are no back taxes, no liens!
VERY IMPORTANT:
The winning bidder must pay via check, money order or wire.
Payment must be paid within 72 hours from end of auction.
There is a $399 documentation fees.
Credit card payments if accepted by Seller shall incur an additional 3.5% credit card fees.
SAN LUIS VALLEY
The San Luis Valley is one of the highest and largest inter mountain valleys in the world. Bordered on the East by the Sangre De Cristo Mountains and the San Juans on the West.
You will find a multitude of historical, cultural and recreational activities including:
Monte Vista & Alamosa Wildlife Refuges, San Luis Lake State Park, Great Sand Dunes National Park & Preserve, Penitente Canyon, Thunder Mountain Speedway, Cumbres & Toltec Scenic Railroad, Colorado Gator Farm, Del Norte, Monte Vista, National Wildlife Refuge, Sangre de Cristo Wilderness, Monte Vista National Wildlife Refuge, Rio Grande National Forest etc..
COSTILLA COUNTY
Costilla County has several great reservoirs. Eastdale Reservoir, Smith Reservoir and Sanchez Reservoir. Excellent for fishing and boating. Costilla County is also home to lots of wildlife such as deer, elk, antelope, wild horses, coyotes and bears. This is a truly amazing area that attracts visitors from all over.
DISCLAIMER AND TERMS: THIS PROPERTY IS SOLD "AS IS WHERE IS" AND WITHOUT ANY SELLER WARRANTIES OR REPRESENTATION WHATSOEVER. SELLER DISCLAIMS THE ACCURACY OF ANY INFORMATION ON THIS LISTING. BUYER IS REQUIRED TO CONDUCT ALL DUE DILIGENCE PRIOR TO MAKING A BID. BUYER'S DUE DILIGENCE MUST INCLUDE ALL MATTERS RELATED TO THE PROPERTY INCLUDING BUT NOT LIMITED TO PHYSICAL INSPECTION, ZONING, UTILITIES, RESTRICTIONS, LOCATION, USABILITY, CONDITION, MINERAL RIGHTS, ACCESSIBILITY AND TERRAIN. PICTURES ARE OF THE GENERAL AREA. SELLER RESERVES THE RIGHT TO CANCEL THE AUCTION AND BIDS.
Trustworthy seller
100% of buyers gave this seller positive feedback.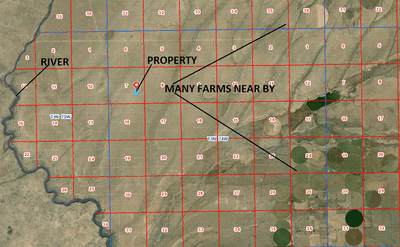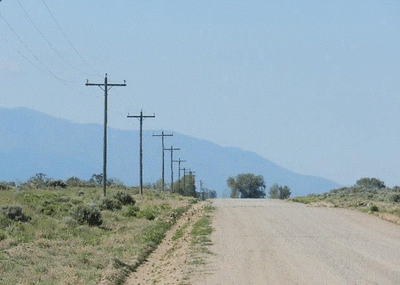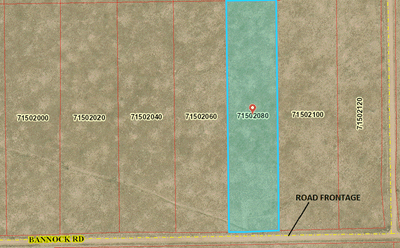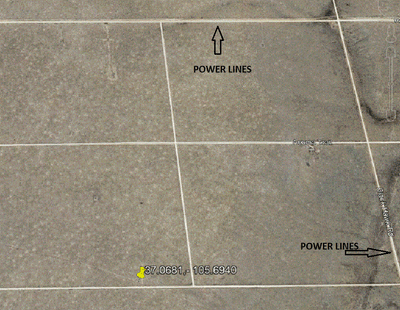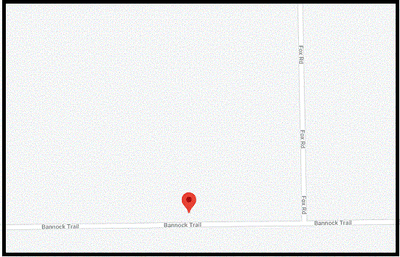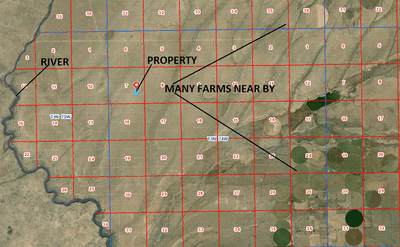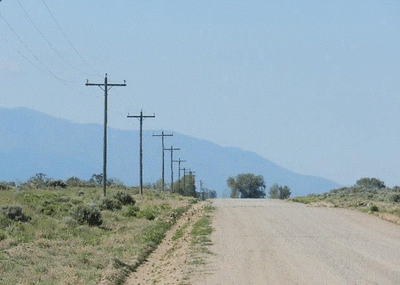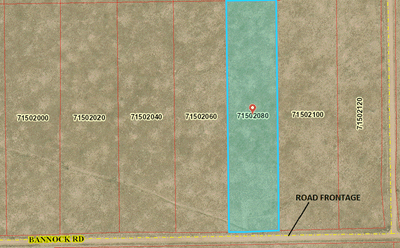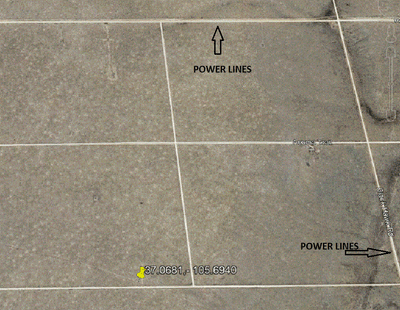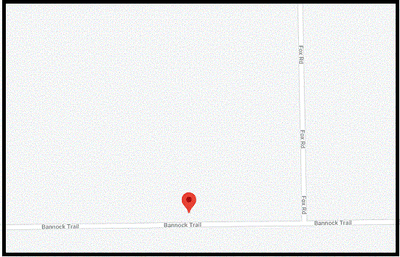 Also popular in the category Real Estate → Land