HIGH BID WINS! PRIME GULF OF MEXICO ACCESS WATERFRONT SITE CLOSE TO NEW ORLEANS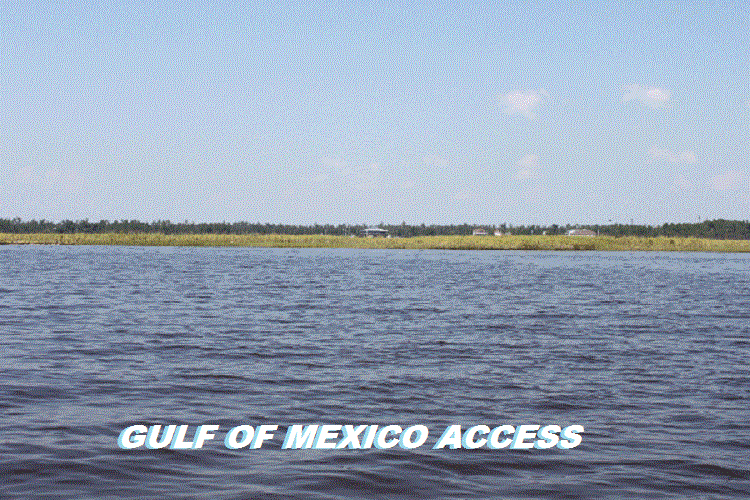 Category Real Estate Land
Current price $1.25
Listing type Chinese
Location Bay Saint Louis, Mississippi 39520 US
Quantity sold 1
Quantity available 1
Bids 3
Seller chxndml (392)
Seller rating 100% positive feedback
Property Address 34th ST AND 2ND ST
State/Province Mississippi
Seller State Of Residence Nevada
Zip/Postal Code 39520
Zoning Residential
City Ansley
Type Homesites, Lots
_FULL PRICE AUCTION!_
CANAL FRONT PROPERTY...
_LOCATED NEAR GULF OF MEXICO..._
NEARBY MAJOR CASINOS AND BEAUTIFUL BEACHES
SHORT COMMUTE TO NEW ORLEANS, GULPORT, BILOXI
_This property is located near the Gulf of Mexico in Ansley, MS... close to Bay St. Louis, Gulfport, Biloxi, and New Orleans!_
GULF COAST HISTORY
The Mississippi Gulf Coast's history is almost as rich as its scenic views. And you can explore both on our daily tours or at a slew of historic sights you'll see around town.
For starters, take a fun ferry ride to WEST SHIP ISLAND for our very own FORT MASSACHUSETTS. Construction on Fort Massachusetts began just before the Civil War and…well, we'll stop here. A park ranger will tell you the rest upon arrival. Then swing on by BEAUVOIR, the retirement estate of Confederate President Jefferson Davis. Completed in 1852, it stands on a spectacular 52-acre site overlooking the Gulf of Mexico.
For a greater flavor of Gulf Coast history, you can visit the MARITIME & SEAFOOD INDUSTRY MUSEUM. With an array of artifacts, exhibits and extraordinary photos, you'll savor the experience and then some.
Other must-see history includes lovely lighthouses, southern cemeteries and The Blues Trail (blues started there.)
_
_
_HANCOCK COUNTY, MS_
Hancock County is the southernmost county in the state of Mississippi, situated along the Gulf of Mexico and the state line of Louisiana. We are home to JOHN C. STENNIS SPACE CENTER, beautiful sandy beaches, lovely scenic byways, exciting gaming action, eclectic shopping, art galore, diverse dining, fun festivals, and amazing activities. Whether you live there or are just visiting, you will relish in the quaint and charming atmosphere that is Hancock County, Mississippi.
The Mississippi Gulf Coast is the perfect destination. 'Cause around there, you make more than just afternoon plans. You make memories full of adventure, excitement and possibly the best BARBEQUE SHRIMP you've had in your life.
Seeking inspiration? Head to one of their enthralling museums. Looking for something delicious? Treat your taste buds to a dozen fresh oysters, fresh Gulf fish topped with lump CRABMEAT or any of the many other eats their local dining haunts have to offer.
Paddle the day away, purchase the perfect something, cash in at the casinos or hit the local juke joint. _GO FOR A FAIRWAY DRIVE AT DAWN (IF YOU'RE AN EARLY BIRD GOLFER)_ then retire to the beach at sunset. You'll never run out of things to do.
_BEACHES AND SHORELINE_
There's nothing better than a day at the beach. And the Mississippi Gulf Coast is just the place to kick off your shoes, put your feet in the sand and relax awhile. With 62 miles of scenic shoreline, it's easy to find a perfect place to set up for a day in the sun.
Care to switch up the sand you're on? Hop on a SHIP ISLAND EXCURSION from Gulfport Small Craft Harbor to West Ship Island, part of GULF ISLANDS NATIONAL SEASHORE. 12 miles offshore from GULFPORT, the island offers gorgeous Gulf waters for swimming, sunbathing, shelling and more. In fact, A CHAIN OF GULF COAST ISLANDS, including East & West Ship Island, limits the amount of strong waves reaching the mainland beaches, creating calm, gentle waters across the Coast.
PADDLE SPORTS anyone? There's more than enough water around here to keep a paddle sports party going. Or should I say flowing?
And if you want to do a little bird watching, stop by their designated nesting areas for the "Least Terns" species and grab a photo.
MORE INFORMATION:
* Location: 34th ST AND 2ND ST approx, Ansley, MS
* CANALFRONT PROPERTY and apprx 25x100
* Flat topography
* County: Hancock
* State: Mississippi
* Legal Description: SEC 27 TWP 9 RNG 15W, LOT 12 TOWN OF E ANSLEY BLK 197, Ansley, Mississippi,
* Lot 12 of PIDN No. 178G-0-27-151.000
* Convey via quitclaim
* Short distance to the Gulf of Mexico
PAYMENT
WINNING BID + $495/EACH SITE THE TOTAL PRICE
_MUST SELL NOW!_
_FAMILY EMERGENCY FORCES LIQUIDATION!_
IMPORTANT NOTE TO ALL:
PLEASE READ THE ENTIRE LISTING, PERFORM ALL DUE DILIGENCE, AND BID ONLY IF YOU ARE SATISFIED WITH ALL YOUR RESEARCH AND COMFORTABLE WITH THIS PROPERTY IN ITS ENTIRETY AS NOTED BELOW. YOU ARE BIDDING ON THE PURCHASE OF THIS LAND,_ NOT THE OPTION TO PURCHASE IT._ EBAY FEES ARE NOT REFUNDABLE!
YOUR BID AND PURCHASE TAKES THIS BEAUTIFUL CANAL FRONTAGE LAND!
Please bid and purchase responsibly. Your bid states that you have conducted all due diligence on this beautiful property and are satisfied with it in its entirety. All information provided herein has been obtained from sources deemed reliable, but is not guaranteed. Our interest in this property shall be sold and conveyed "as is, where is, with all faults, no guarantees expressed nor implied". All known information is posted. Exclusive conveyance via quitclaim deed. Any and all taxes, assessments, association dues, and other associated issues shall become the responsibility of the buyer. Your bid is acknowledgement and your satisfaction of the acceptance of these and all other terms, characteristics, rules, and remunerations regarding this property per your own research. You have been given ample time since this posting to conduct all your necessary research. Kindly bid and purchase if and only if you adhere to all of the above term and conditions. Your bid is acceptance of all of the above-stated terms for this property, no exceptions. Retraction or cancelled offers/bids will not be tolerated and reported to EBAY immediately. Bid and no pay will be treated harshly. We have 100% Feedback on EBAY and are dependable and responsible sellers and buyers. We expect the same integrity on your part.
_YOUR BID PAYMENT MUST BE RECEIVED WITHIN 48 HOURS OF AUCTION CLOSE. NO EXCEPTIONS. _
_NON-PERFORMING BIDDERS WILL BE REPORTED TO EBAY IMMEDIATELY. _
_
_
Once the payment is received your quitclaim deed will be processed and sent to you quickly. Be sure to contact us immediately so we may proceed and prepare your deed.
PURCHASE/BID + $495 = TOTAL AMOUNT
YOU MAY MAKE YOUR BID PAYMENT BY YOUR CHOICE OF:
* VENMO
* PAYPAL
* CASHAPP (ON YOUR MOBILE PHONE)
* WIRE TRANSFER/ACH
* CHECK (CLEARING TIME APPLIES)
THANK YOU FOR YOUR INTEREST IN THIS BEAUTIFUL WATERFRONT PROPERTY. ALSO, WE HAVE UP TO 1.1 ACRE OR ABOUT 20 ADJOINING LOTS AVAILABLE WITH HUNDREDS OF FEET OF WATERFRONT! PLEASE SEND A MESSAGE IF INTERESTED IN THEM!
Seller reserves the right to end all auctions early.
------------------------- On May-14-19 at 01:55:15 PDT, seller added the following information:LOT NUMBER CORRECTION IN THE LEGAL DESCRIPTION:
* Legal Description: SEC 27 TWP 9 RNG 15W, LOT 16 TOWN OF E ANSLEY BLK 197, Ansley, Mississippi, * Lot 16 of PIDN No. 178G-0-27-151.000 LOT NUMBER 16 IS ACTUALLY CLOSER TO THE MAIN ENTRY OF 34TH STREET AND IS IN A BETTER POSITION. ITS 100 FEET AWAY FROM LOT NUMBER 12 AND HAS THE SAME TERRAIN, TOPOGRAPHY, AND WATER FRONTAGE. PLEASE SEE THE MAP AND LOOK JUST 4 LOTS ABOVE LOT 12 FOR LOT 16.
Trustworthy seller
100% of buyers gave this seller positive feedback.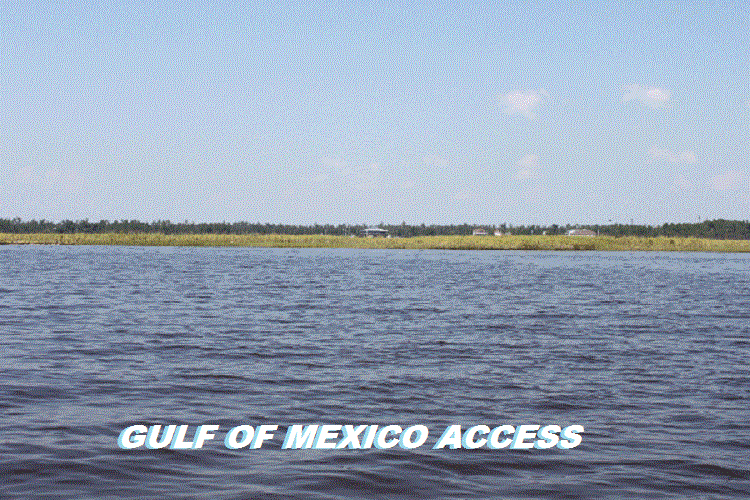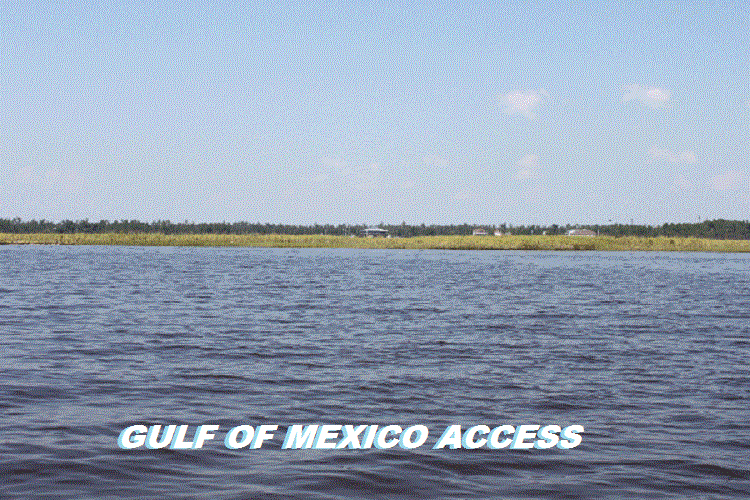 Also popular in the category Real Estate → Land