Wyndham Cypress Palms, Disney, Orlando, Florida, March 30-April 6, 7 nts, 1 BR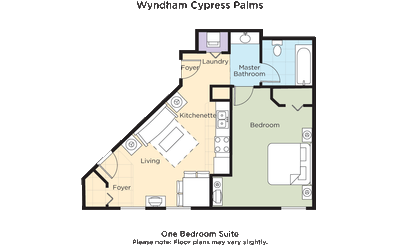 Current price $489.00
Listing type Fixed Price Item
Location Fort Lauderdale, Florida 33321 US
Quantity sold 1
Quantity available 1
Bids 0
Seller itsmethemominator (440)
Seller rating 100% positive feedback
Destination Orlando
Location Florida
End Date Of Stay 04-06-2019
Type Vacation Rental
Bedrooms 1
Country/Region Of Manufacture United States
Max. Occupancy 4
Length Of Stay (Nights) 7
City Kissimmee
Bathrooms 1
Begin Date Of Stay 03-30-2019
Arrival Year 2019
Departure Year 2019
Departure Day 6
Departure Month April
Arrival Day 30
Arrival Month March
WYNDHAM CYPRESS PALMS
5324 Fairfield Lake Drive
Kissimmee, FL 34746
Phone: 407-397-1600
March 30-April 6, 2019 ~ 7 nights
CHECK IN: Saturday, March 30, 2019 at 4pm
CHECK OUT: Saturday, April 6, 2019 by 10am
1 BEDROOM/1 BATHROOM SUITE, SLEEPS 4
RECREATIONAL FACILITIES AND AMENITIES
Some recreational facilities and amenities may be enjoyed for an additional charge.
* Swimming Pool (Heated/Outdoor)
* Hot Tub (Outdoor)
* Game Room
* Arcade Games
* Barbecue Area
* Picnic Area
* Horseshoes
* Owner Lounge
* Children's Playground
* Activity Center
* Fitness Center
UNIT INFORMATION
UNIT TYPE
1 BR
Suite 1 BR
1 BR DELUXE
2 BR DELUXE
BEDS: K(king), D(Double), QS(queen sleeper sofa).
SPECIAL FEATURES: WF(Wi-Fi/wireless internet)
Please note that this is a timeshare and you do not have daily maid service.
NO SMOKING IN THE UNITS AND NO PETS ARE PERMITTED.
OCCUPANCY (MAX./PRIV.)
4/2
4/2
4/2
8/6
KITCHEN
Partial
Partial
Full
Full
WASHER DRYER
Yes
Yes
Yes
Yes
BEDS
K,QS
K,QS
K,QS
K,2D,QS
BATHS
1
1
1
2
WHIRLPOOL TUB
No
No
Yes
Yes
BALCONY/DECK
No
No
Yes
Yes
SPECIAL FEATURES
WF
WF
WF
WF
SQUARE FOOTAGE
500
513
889
1,196
YEAR BUILT
1996
1996
1996
1996
The kitchen is fully equipped: stove with oven, microwave, refrigerator, dishwasher, toaster, coffee maker, blender, silverware, dishes, bowls, cooking utensils, pots and pans, paper towels, dishwasher soap packets, dish washing liquid and kitchen towels. There is a welcome basket with some coffee filters, packets of coffee and small salt and pepper shakers. The living room has a flat screen TV and DVD player. The bedrooms have TVs, alarm clocks and the beds are already made with sheets, pillows and blankets. Bathrooms have hair dryers, towels, travel sized toiletries and bath soaps. There is a washer and dryer in the unit and laundry soap packets. There is an iron and ironing board in the unit.
PAYMENT REQUIRED AT TIME OF PURCHASE
Please make your payment at the time of purchase. I only accept Paypal. If payment is not made within 24 hours, the transaction will be cancelled, and you will lose the reservation. Please contact me right away if there is a problem with your payment going through within 24 hours as exceptions can sometimes be made.
After your payment and guest information are received, I will enter the information for the GUEST CERTIFICATE/RESERVATION CONFIRMATION and forward you them to you via email. Please provide me with the name of the person who will be checking in first. Use the comments section of the PayPal transaction to provide the following:
* Name of the person who will be checking in (has to match ID used at check-in - must be 21)
* Address - as it is listed on the driver's license
* Phone Number - a cell phone number is best
* email address
· Any changes to this check-in information will result in an additional $99 fee to change the guest information.
· Photo identification and credit card imprint are required at check-in for the temporary $100 security deposit. Person checking in must be 21 years of age or older. Guests are responsible for any damages or pilfering during their stay and agree to resolve these issues with the resort.
· I will email the guest confirmation to the address on the PayPal transaction - please print it out and bring it with you to check-in or save it on your cell phone. EVERYTHING WILL BE HANDLED VIA EMAIL AND PHONE WITH NO ACTUAL SHIPMENT OR PICKUP NEEDED.
· No cancellations or refunds with this transaction. Double check dates to make sure they match your vacation/travel plans.
· The guest must contact the resort if they will be not arriving on the first day of their reservation or the resort will cancel their reservation. This is the responsibility of the guest and the seller has no obligation to attempt to assist the guest should this happen nor to replace the reservation if it is cancelled.
· It is a good idea for the guest to contact the resort at least 48 hours before arriving to confirm their reservation; if there would be any issues they are more easily resolved beforehand than if you wait until check in.
· You cannot have the same name on more than one unit during the same time period. If you book one unit through me and another unit of any size or type through someone else this still applies. Nor can you have overlapping reservations in the same name. It will cost you an additional $99 to change the name on one of your reservations. And within 15 days of check in there is more than one reservation in the same name for the same or overlapping dates Wyndham will cancel one or all of them. So please be careful!
NO TIMESHARE TOUR/PRESENTATION IS REQUIRED!
PLEASE ASK QUESTIONS BEFORE YOU PURCHASE.
"By listing this auction I verify that I am the actual travel agent or travel provider and not a third party affiliate. The travel/accommodations in this auction will be booked directly through me and not an outside agency. I also verify that, other than the government taxes and related government fees stated within the listing description itself, there will be absolutely no additional fees, charges or after auction purchases associated with booking the travel within this listing."
Trustworthy seller
100% of buyers gave this seller positive feedback.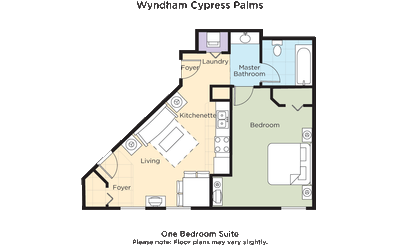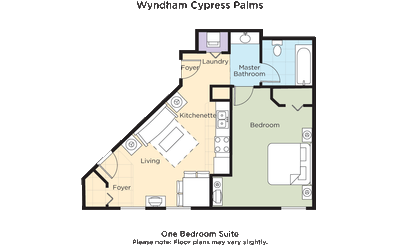 Also popular in the category Travel → Lodging